Rudolf Steiner Library
& Bookshop
110 Martin Alley, Pasadena
Open Saturdays, 1 to 5 pm
& during Branch events
(626) 795-7105
rslibraryla@dslextreme.com
History
The Rudolf Steiner Library in Los Angeles was founded in 1943. At that time, Fascism was spreading its way through Europe, and Anthroposophists in Germany sent a complete collection of Rudolf Steiner's works to America for safekeeping.  After years in various locations, both the Los Angeles Branch of the Anthroposophical Society in America and the Rudolf Steiner Library moved to our current address in 1991.  It is a place of quiet beauty and a community resource of tremendous value for the Los Angeles area.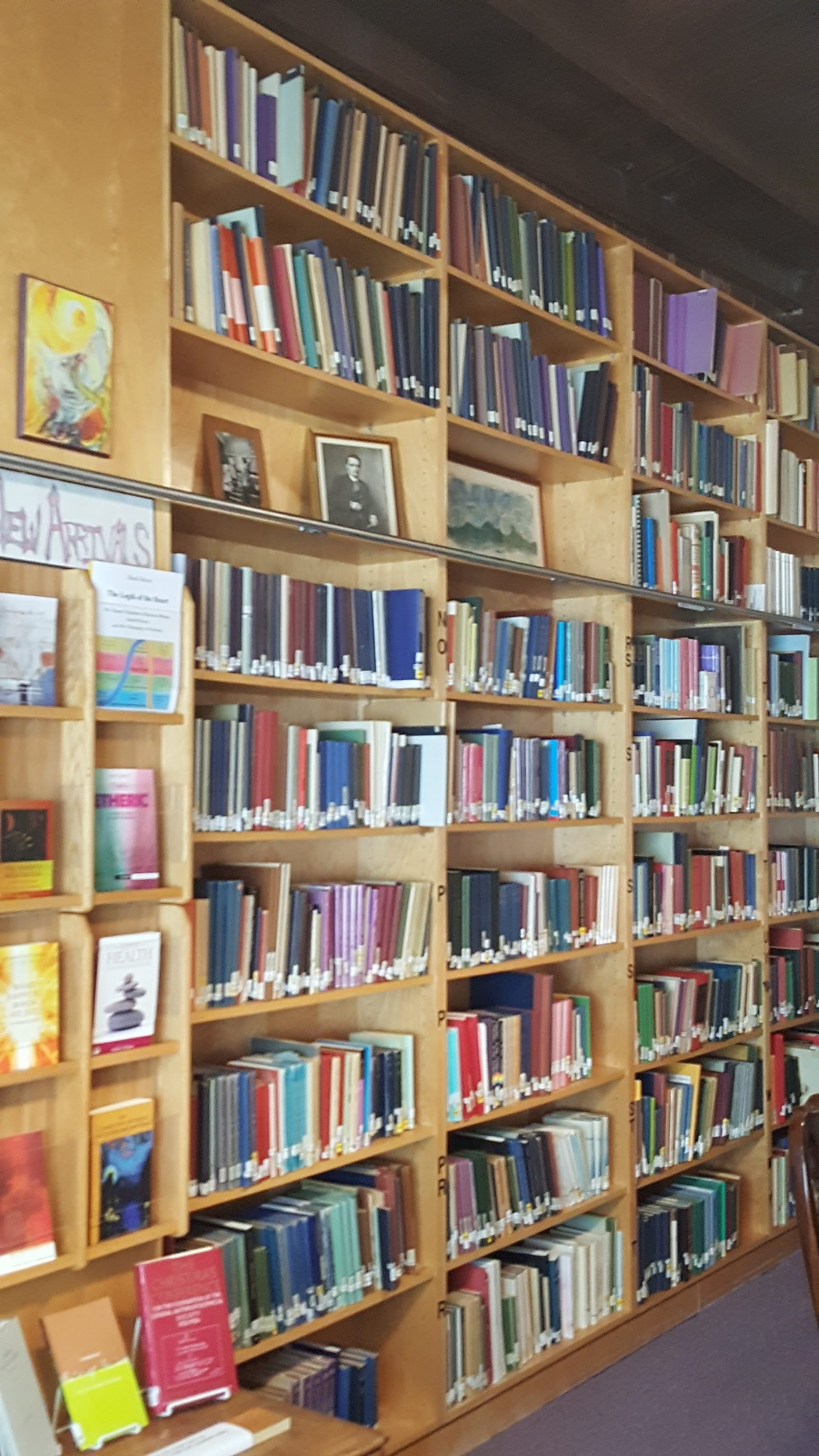 Collections
Although Anthroposophical works are now available online, the Library's original collection has impressively grown to include all of Rudolf Steiner's works in English translation.  The Library also continues to deepen its large lending collection by continually adding important, new titles by contemporary anthroposophists.
The Library has numerous books for sale, including a stock of "Basic Books" for those new to Anthroposophy and, as grateful recipient of donations, the Library usually has available many recycled books at a minimal price.  For information on Library membership, please click here. 
Hours
Staffed solely by volunteers, the Library is open Saturdays from 1:00 to 5:00 pm, as well as before and after Branch events. We welcome your visits as opportunities to nurture your relationship with Rudolf Steiner's work and to meet others who share your interests.