NEW 'For Sale' books, and NEW library books are arriving for hands-on purchase and borrowing!  Many used book bargains, too, welcome your perusal.
OUTSTANDING PERIODICALS await your visit. Bring your coffee and stay a while!  Conversation, too, is golden!
VOLUNTEER help is always most welcome to assist with library ongoing projects. - book repair, inventory, shelf arrangement, ordering and more.
SATURDAYS we're OPEN 1 TO 5 pm—even later! as well as before and after Branch events.
RENEW books with a call or email to 626-795-7105 · rslibraryla@dslextreme.com
Save 20% on Select New Books

Each month, we offer a 20% discount on a limited number of books, so good advantage can be taken of these sales with your visits to the library.
Books for borrowing
Keeping our Library inventory up with newly published Anthroposophically related books, we periodically receive or purchase books.
Now the time to return your overdue books. Use our Book Drop, U.S. Mail, or best way. Visit! We have dozens and dozens of new books you'll want to see and explore!
For in-library reading, the Library has subscriptions to several highly interesting magazines: We recommend especially getting acquainted with The Present Age –published by T.H. Meyer's Perseus group in Switzerland and New View, Tom Raines, editor, published in the UK. For a small donation, or $.10 a page, "can't live without" articles may be copied.
Read overviews of selected New Books
History
The Rudolf Steiner Library in Los Angeles was founded in 1943. At that time, Fascism was spreading its way through Europe, and Anthroposophists in Germany sent a complete collection of Rudolf Steiner's works to America for safekeeping.  After years in various locations, both the Los Angeles Branch of the Anthroposophical Society in America (incorporated as Anthroposophical Foundation of California) and the Rudolf Steiner Library moved to our current address in 1991.  It is a place of quiet beauty and a community resource of tremendous value for the Los Angeles area.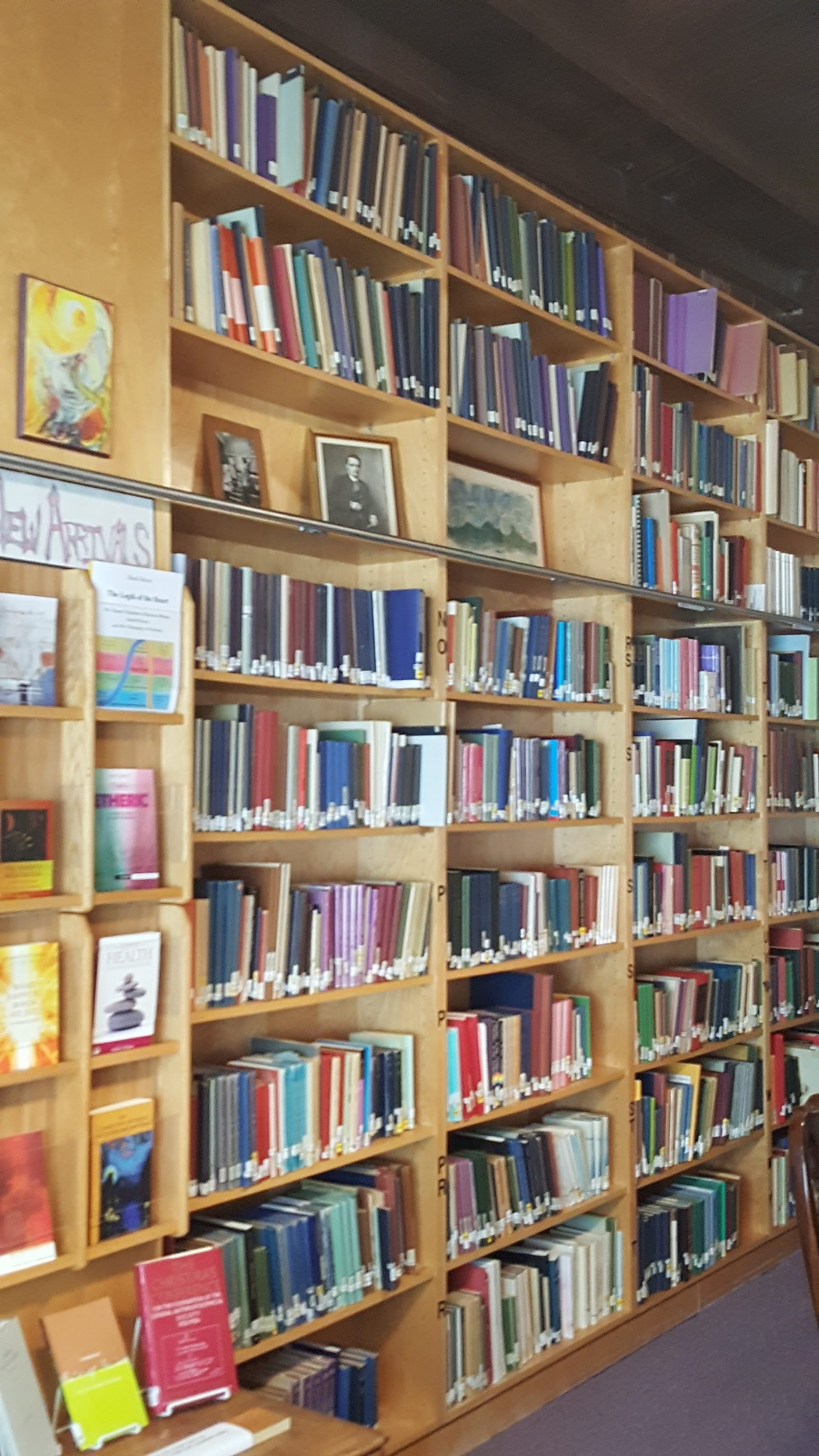 Collections
Although Anthroposophical works are now available online, the Library's original collection has impressively grown to include all of Rudolf Steiner's works in English translation.  The Library also continues to deepen its large lending collection by continually adding important, new titles by contemporary anthroposophists.
The Library has numerous books for sale, including a stock of "Basic Books" for those new to Anthroposophy and, as grateful recipient of donations, the Library usually has available many recycled books at a minimal price.  For information on Library membership, please click here. 
Staffed solely by volunteers, the Library is open at times mentioned above as well as before and after Branch events. We welcome your visits as opportunities to nurture your relationship with Rudolf Steiner's work and to meet others who share your interests.